Grime Boss - Heavy Duty Hand Wipes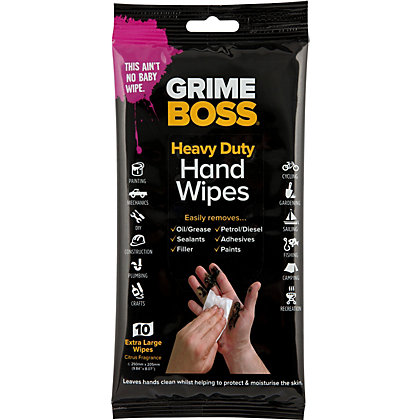 Grime Boss - Heavy Duty Hand Wipes
"There's tons of ways to get dirty. And we know you like it. Whatever you do and whoever you are, consider Grime Boss® your next best tool. No fuss. No worries."
Whether you've got one big job or a bunch of small ones, Grime Boss works just as hard as you do 'til grime is history.
Keep a pack in your garage or mount it in your truck.
Unlike canisters, our packaging won't roll around in your vehicle when you're on the move.
Don't worry, the last one is just as moist as the first.